Along with interning at our respective places of work, some of us try to motivate each other to exercise in our free time. We don't just spend all of our time coding and staring at screens. After spending a week with complete strangers, a select few of us talked about how to stay active or in shape while we work 9 to 5 jobs. We knew that we'd be sitting around for most of the day and some of us were afraid of falling into bad habits. Me personally, I am working mainly on InfoReady's UX/UI. So yes, I'd definitely be one with the screen 130% of the day.
To combat the screen addiction, we created a workout Slack Channel! We call it ... not "Gymterns," "Gymfellows!" No gymtimidation here!
The rules we set on this chat were that all participants have to post a photo of themselves exercising at least three (3) times a week. If you didn't you would have to pay a certain amount of money to whoever else that was in the chat. Currently, the members of this group include: Cristian (Ripple Science) , Hanisha (Start Garden), Junius (InfoReady), Sunny (Start Garden) and myself (InfoReady).
So far, no one has gotten penalized ... but we are all just starting out on this workout journey. It's only been three weeks since the Hacker Fellows Internship bootcamp!
The first week of Gymfellows was pretty laid back, with the activity rising from a dormant space. Only two of us really went to the gym three times that week. I didn't participate the first week of workouts because I couldn't find housing and had to spend at least a quarter of my day driving to Ann Arbor from East Lansing. Now that I've moved in, I've been able to fit in time to work out.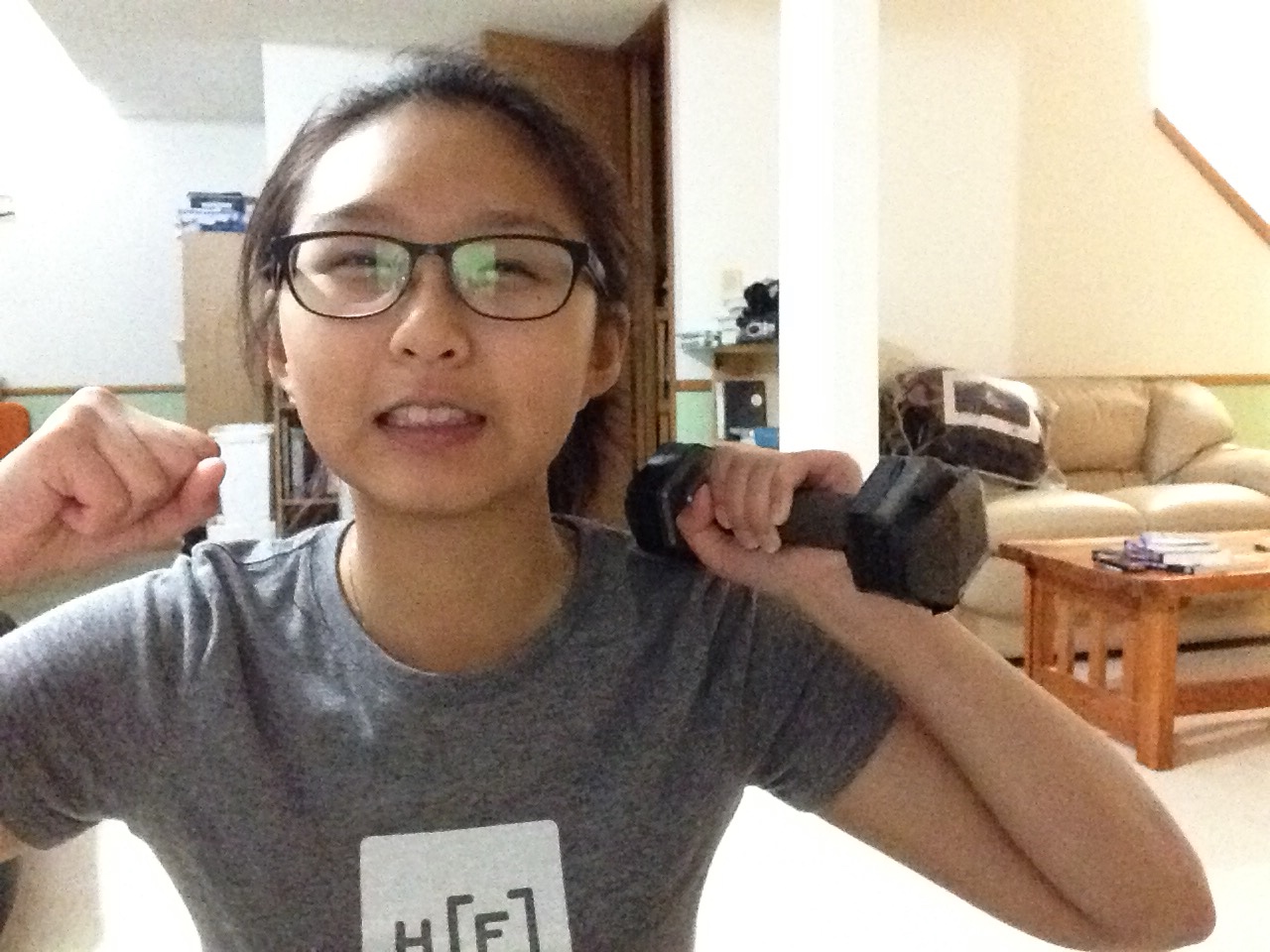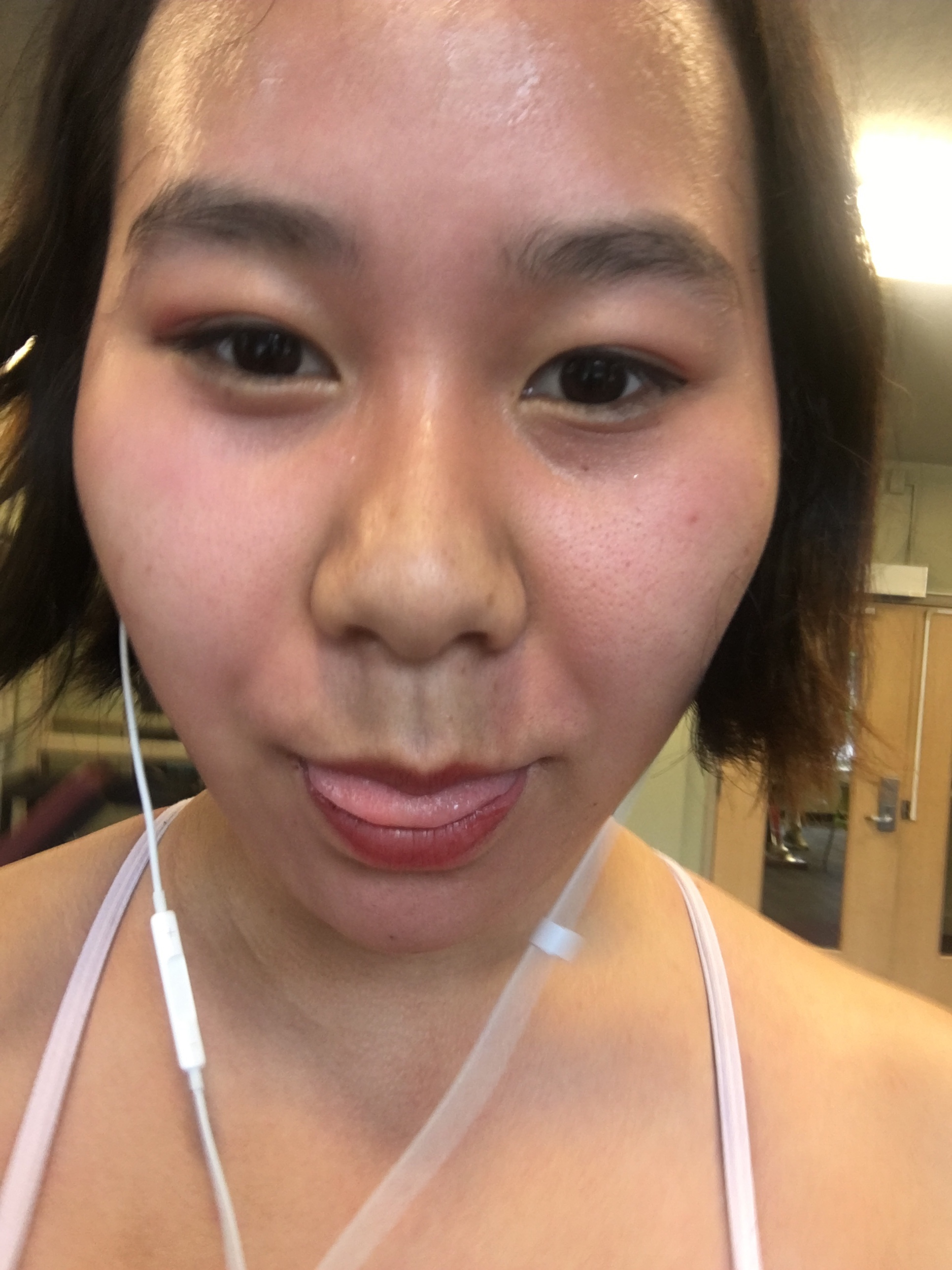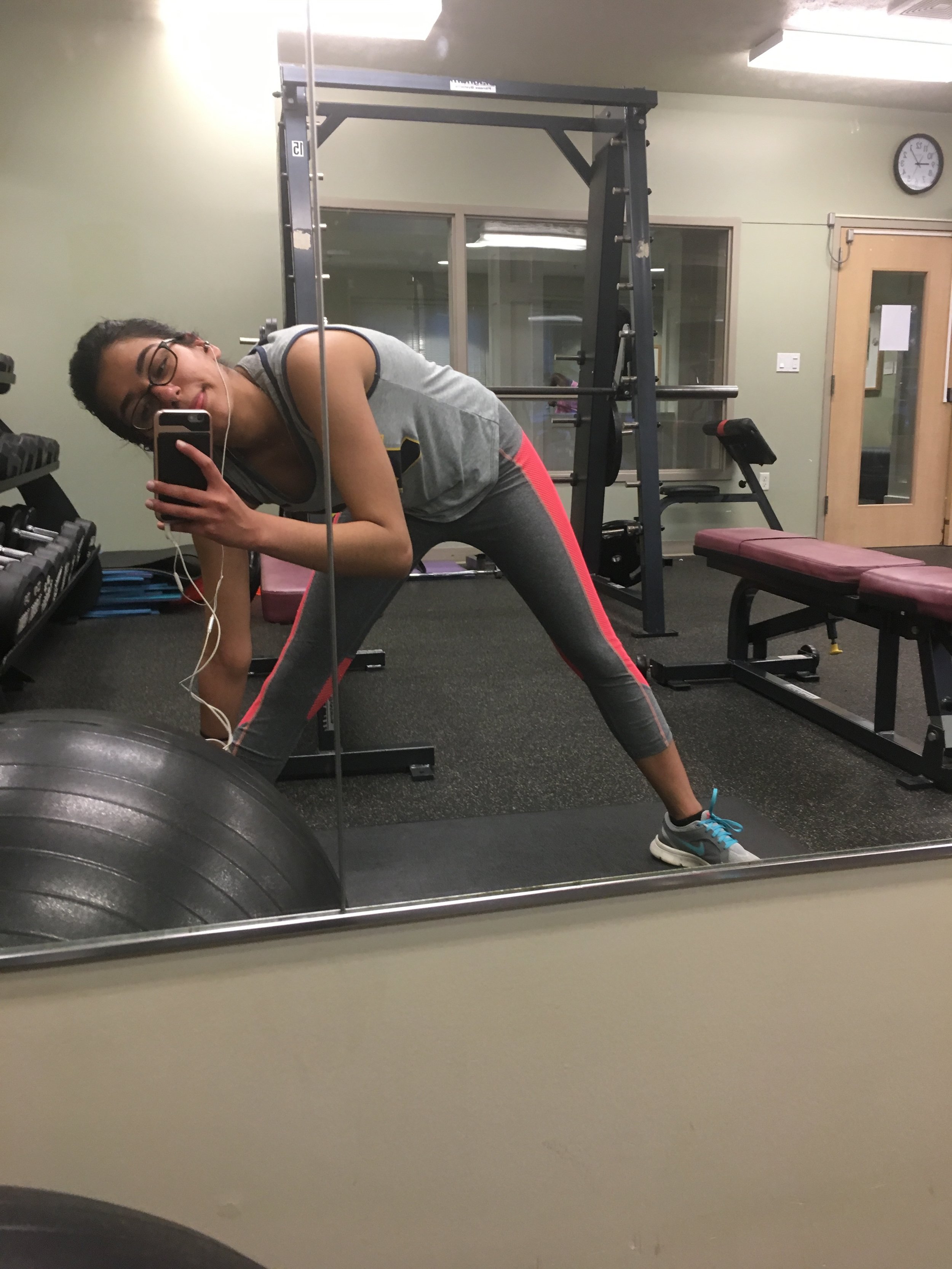 It's going well so far! I'm now thankful that I sit at a computer because honestly, I can barely lift my arms, I'm that sore. #pumping
We don't just talk about working out and posting pictures of us working out. We also plan trips. So far, we have only followed through on one trip, a weekend trip to Grand Rapids. It was a last minute event; Junius, Cristian and I went to visit Hanisha and Sunny for the Festival of the Arts. Definitely a good time seeing all the sights of downtown Grand Rapids, eating elephant ears and chicken kabobs together, walking around town as a group and laying off the computer for a bit.
After experiencing the city, we all decided to go back to Hanisha and Sunny's apartment to watch movies and play card games until it got dark enough to enjoy GR's public light displays. Our subject was a bridge that connected downtown to the west side of town. This bridge was a cool public work, not only because it helps you from getting wet, but it was ILLUMINATED!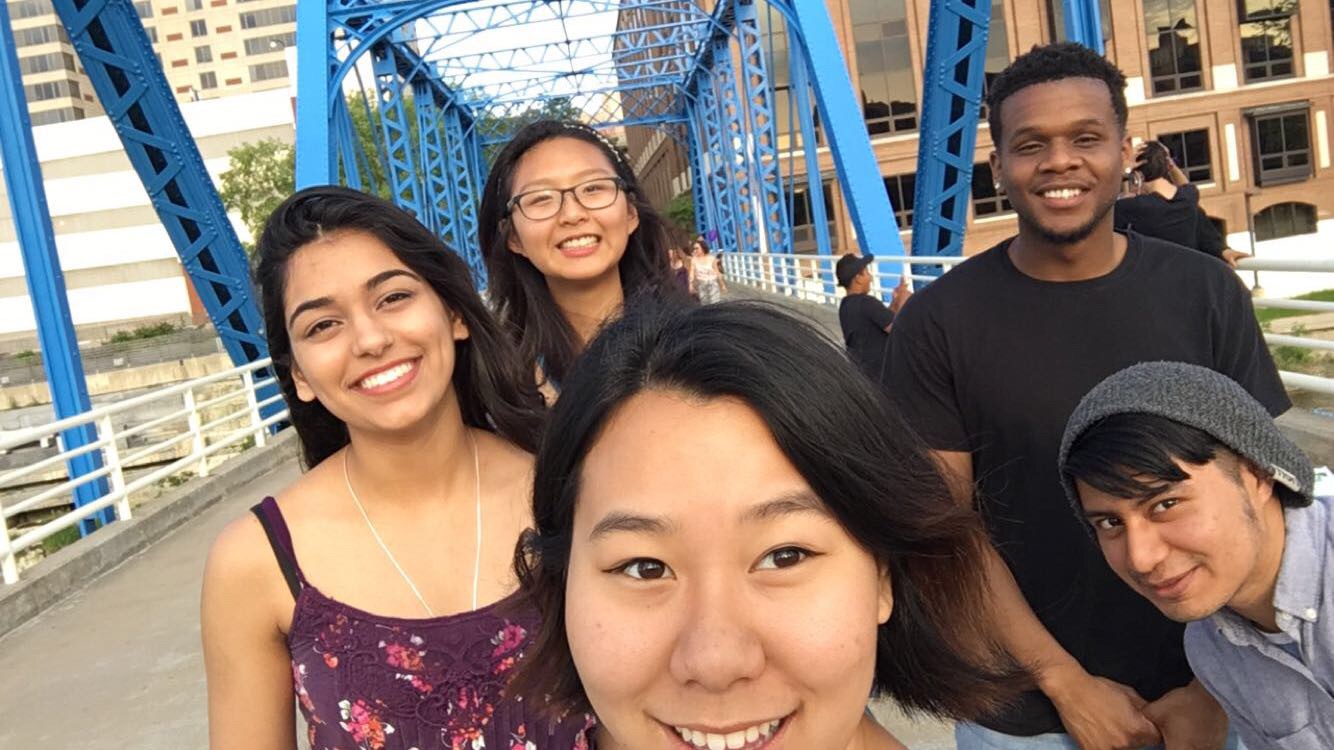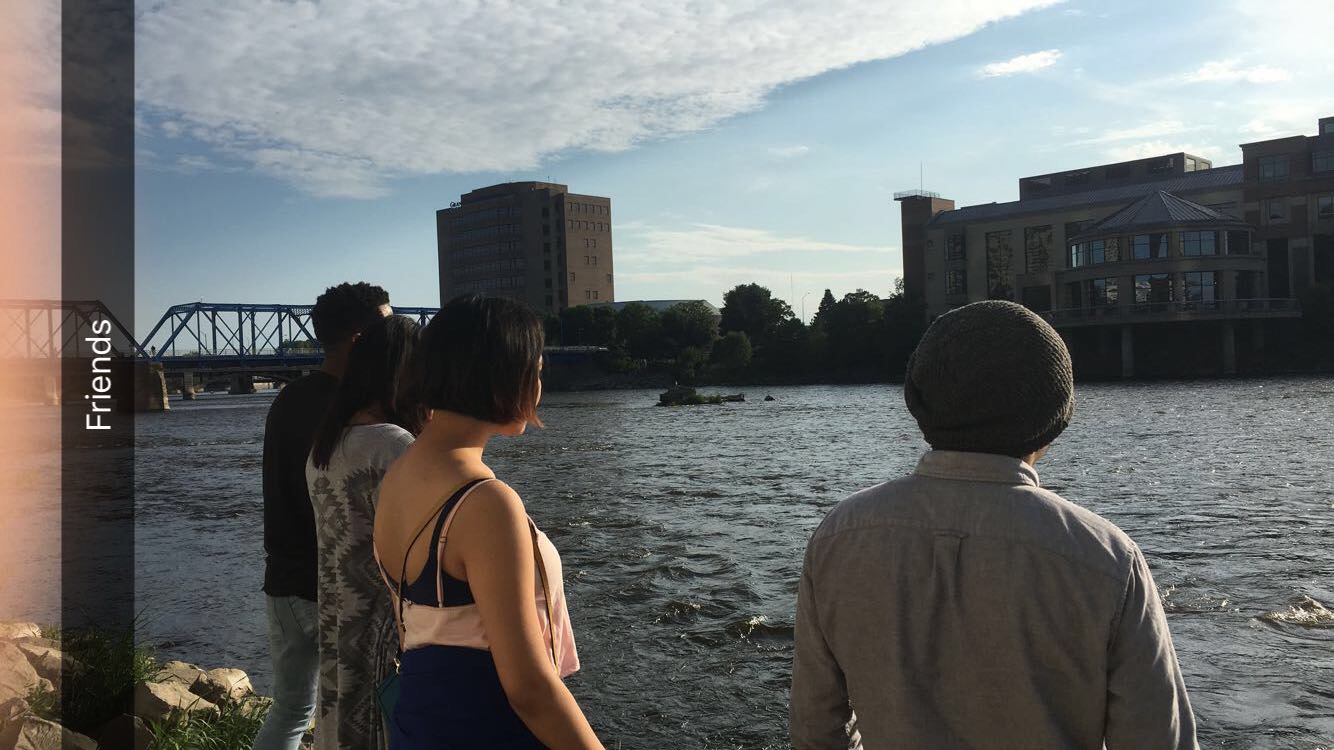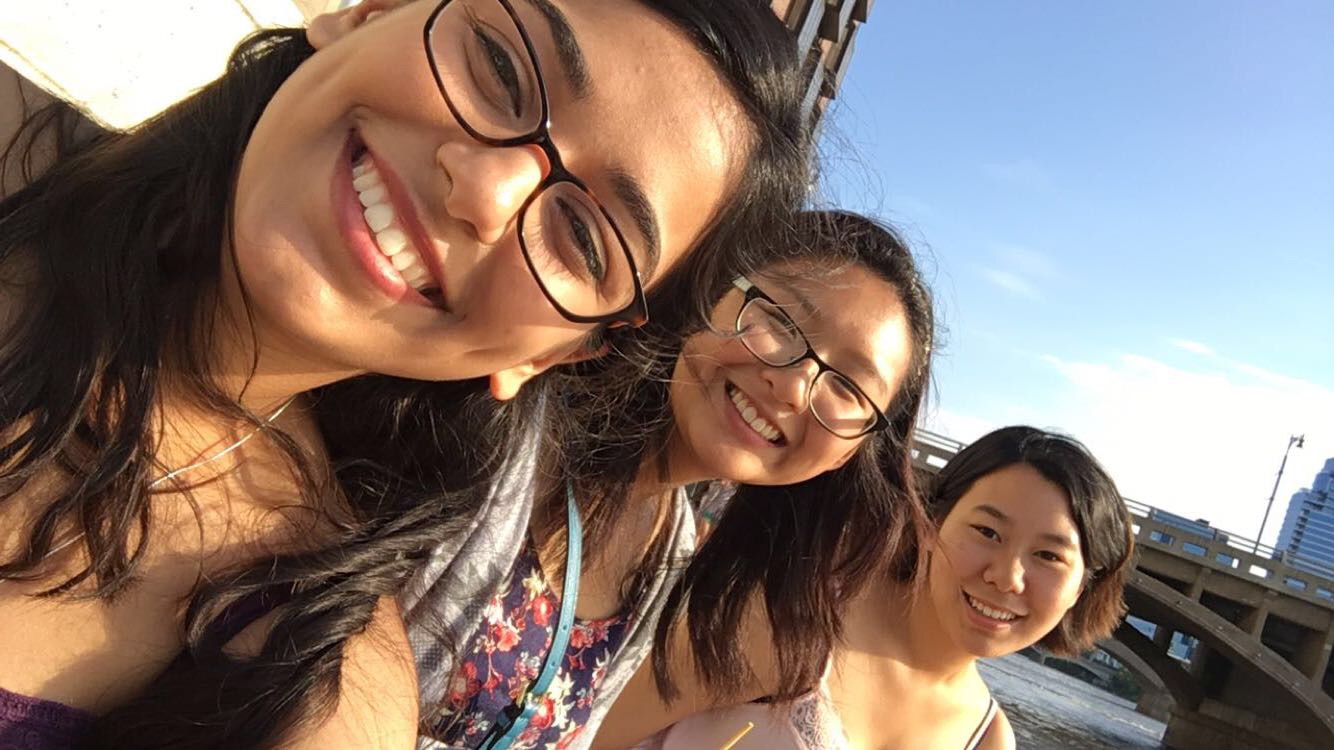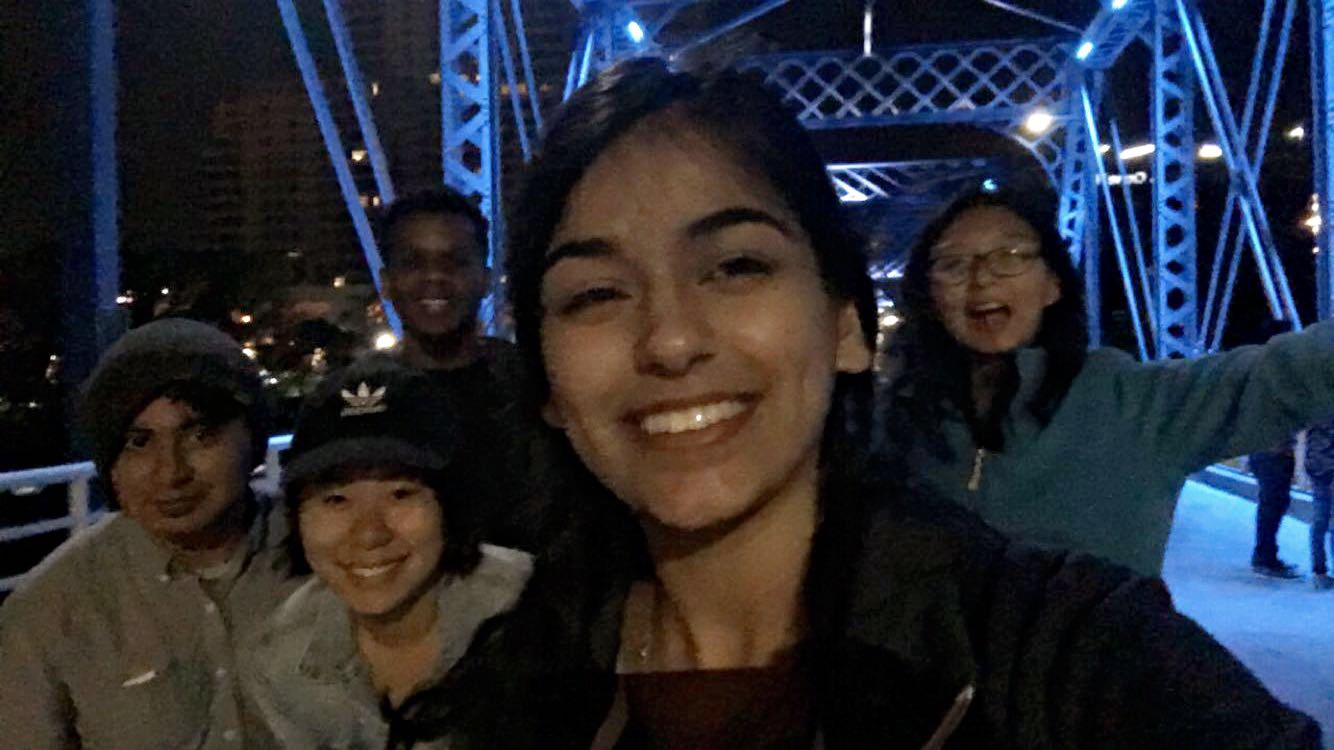 We are making a point to stay connected for at least the rest of the summer and beyond. This workout group chat might turn into just an ordinary group chat during the school year. Hopefully a few more trips will be planned for the rest of the summer as well! We all want to do so much, like go to the beach, visit Canada, go karaokeing, bowling, have a group meal again, hang out with the alumni, current and incoming Hacker Fellows.
Wild that once the 2017 Fellows kickoff their fellowship, 55 people will be in and out of the Hacker Fellows program. I took a look at the active roster in Hacker Fellows' Slack community and there are about 45+ active members. Yesterday, Ben, 2016 Hacker Fellow at Tome posted a photo of blueberry muffins paired with chiwawas in an AI photo capcha. That really turned up the noon hour!
Jessica Lam, 2017 Hacker Fellows Intern, currently a rising Junior at Michigan State University studying Media and Information. She is working with InfoReady Corp. for Summer 2017.