My first week at InfoReady Corp. was pretty awesome. To start off my mornings, Jessica (comrade HF Intern), and I ride together in her car and listen to Rap Caviar as we talk about all of the things that we want to accomplish this summer. Once we reached the office we would go to our desks and begin our "workday" at InforReady's super laid-back office in Ann Arbor!
This summer I'm helping our team develop the front-end of our product in Angular 2. Wild enough, first week wasn't code heavy. I honestly didn't type one line of code in typescript. However, this was no issue because the majority of the week was spent installing software on my laptop, observing meetings, and learning the names, faces and roles of the InfoReady team. The three main leads at the company I work with are Rohan, Aaron, and Tony who are all super cool and smart. Almost immediately, I got the vibes that will always be available to provide guidance and help. That was honestly amazing to feel within my initial moments at their company.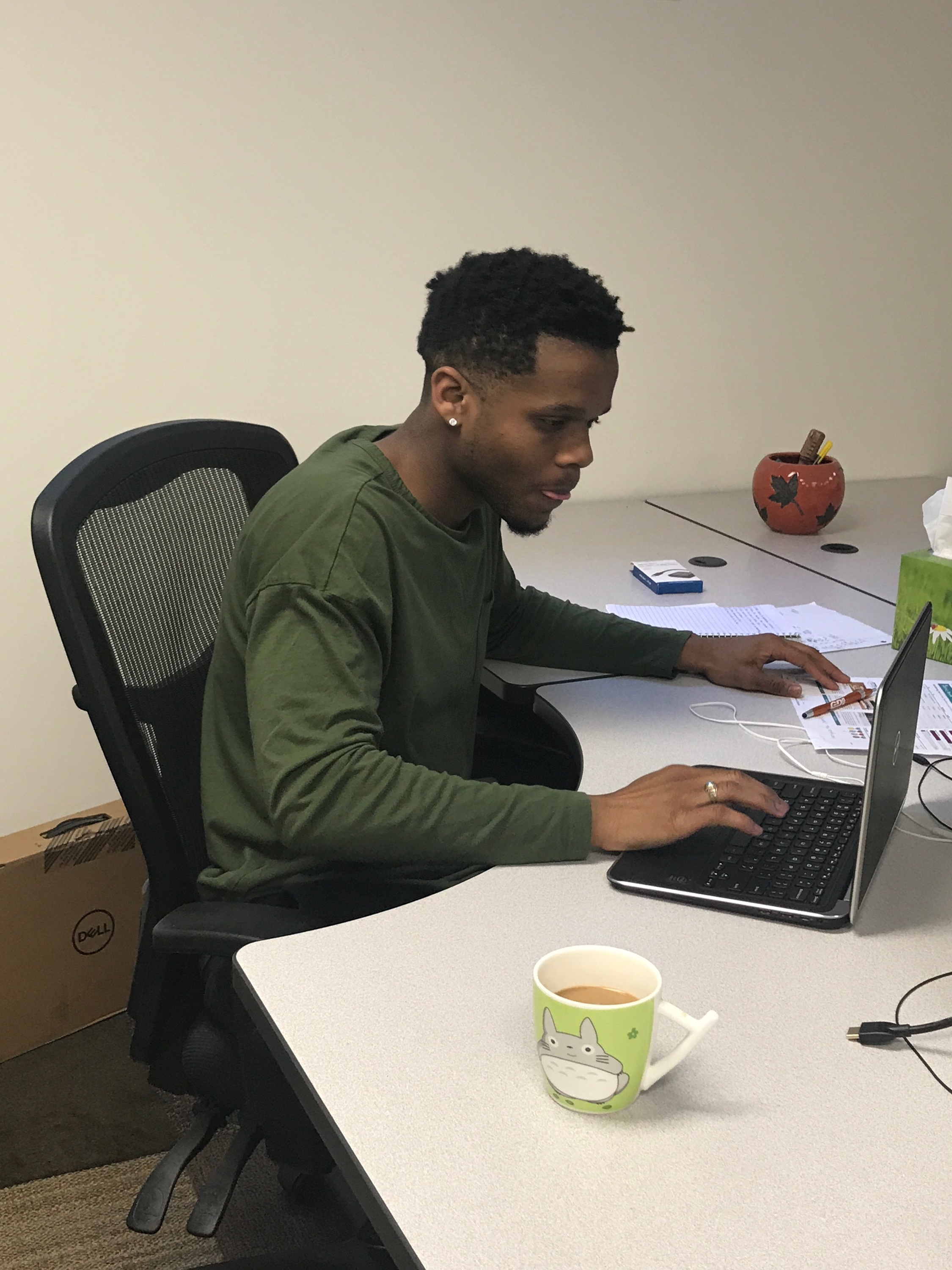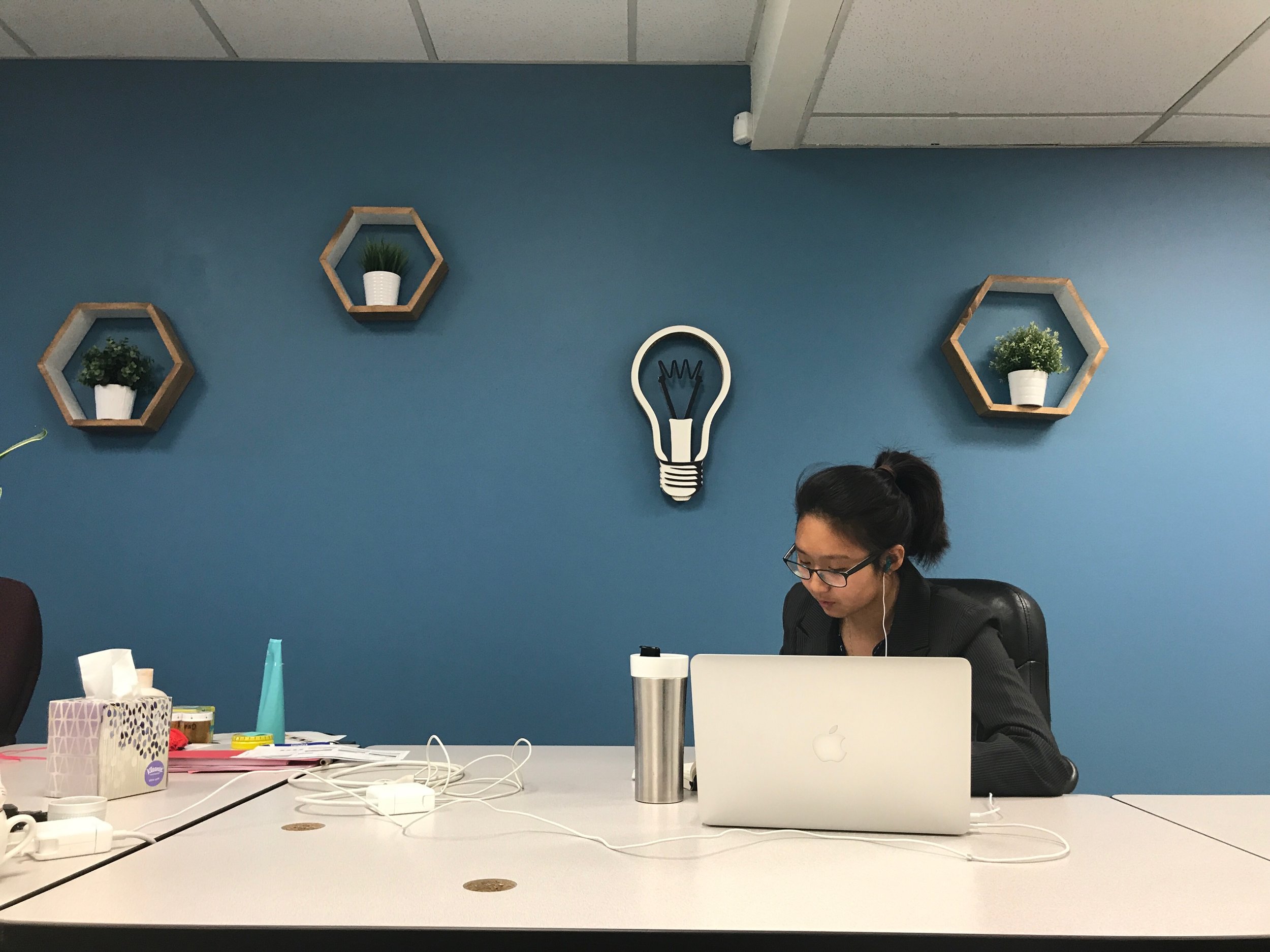 To keep the good vibes moving, we had a huge product release days after Jessica and I started at InfoReady! To celebrate this, we had a barbecue at our COO Maurice's beautiful house. And when I say beautiful, I mean REALLY beautiful. I wish I took pictures of the place but honestly forgot. High ceilings, foosball table, a basketball rim, tons of land, and a two story tree house that Maurice built by hand. Man, this was not your average tech-dude's home! To top it off, the fire we lit was actual wood and not a visualizer on a 80inch monitor.
For food, we had hamburgers, bratwurst, cornbread, mac and cheese… The list goes on and on. The barbecue was a great opportunity for Jessica and I to have conversations with our co-workers.
Social engagements amongst small teams are valuable because you're focused more so on the personality of your colleagues rather than their work styles. I believe this to raise efficiency in the workplace because you learn how to speak to your colleagues and become comfortable with them in a fast-paced, task oriented environment. The barbecue served was a perfect way to end the first week of my internship -- thank you Maurice!
After the long memorial weekend I came back to work and started my second week. This week consisted of a lot more keyboard time than the first, and because of that my morning routine became augmented.
By now, I can call myself an avid coffee drinker. I found a Totoro coffee cup in the office kitchen that I use everyday and grown an emotional connection with it. I later found out that the Totoro coffee mug is owned by one of my coworkers and she has been looking for it for the past week…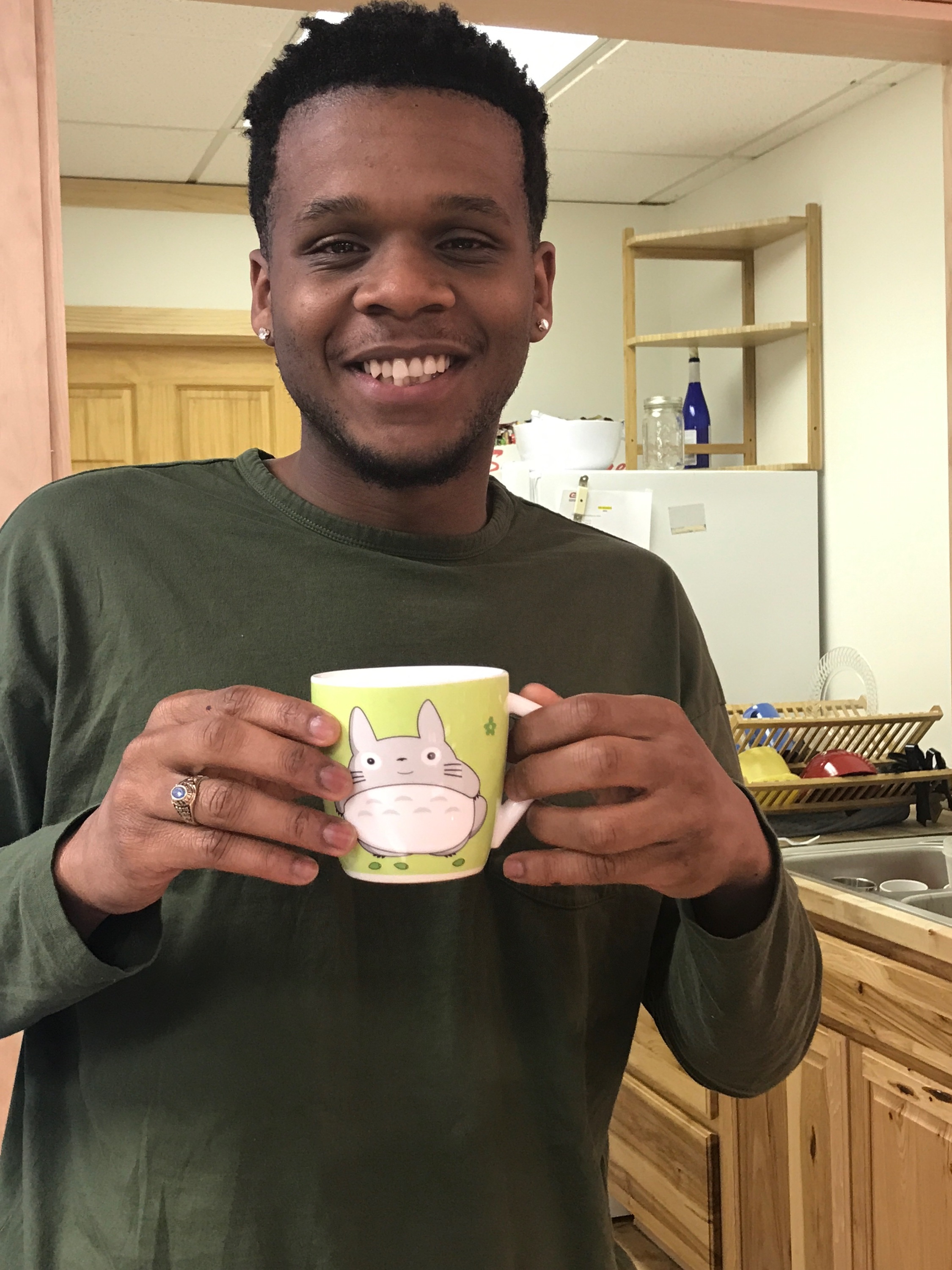 Later updates on the custody of the Totoro coffee cup to come.
In the beginning of week 2 I was assigned multiple tasks with purposes to familiarize me with Angular 2 and the structure of the InfoReady code. I learned a lot of useful skills from completing these tasks. I'm becoming more comfortable with the Angular 2 and I'm confident that I'm becoming a valuable player in the company. This is such a wild & fulfilling feeling because this is my first serious tech job!
Even though this week consisted of more work, I still had time for fun. I can joke around with my co-workers, spend the whole day learning and practicing a valuable skill that I love. Last week, after work I regularly got together with Jessica and Cristian, another Hacker Fellows Intern who lives in Ann Arbor working for Ripple Science. The three of us went bowling, grocery shopping, out to dinner; simply live life and live code in Ann Arbor. On Saturday, we traveled from Ann Arbor to Grand Rapids to spend a day with our friends and Hacker Fellows Interns Hanisha and Sunny who work for Start Garden. To keep the Hacker Fellows synergy going, Cristian and I rounded out our second week of work over dinner at Jessica's house with her parents in Lansing.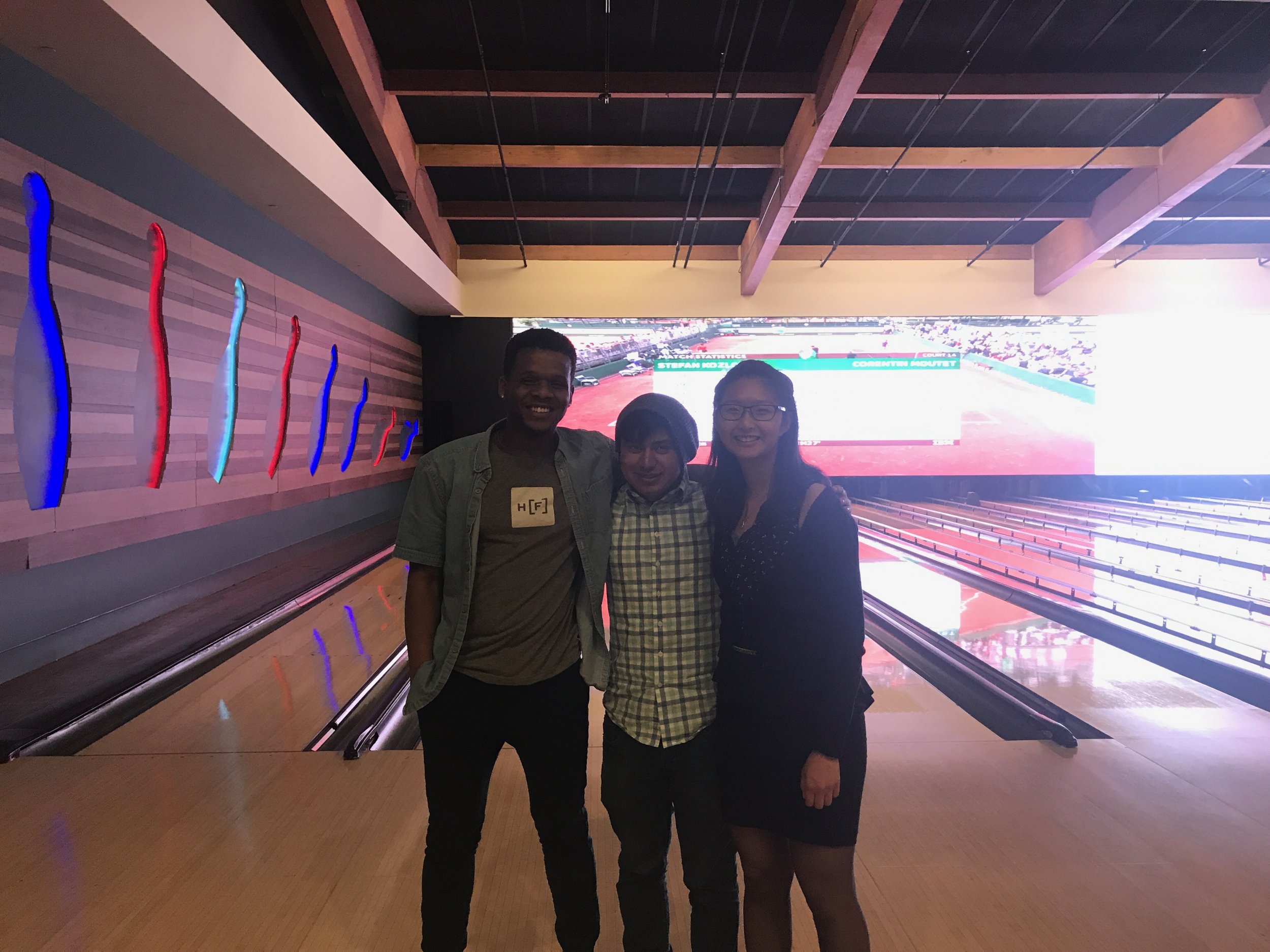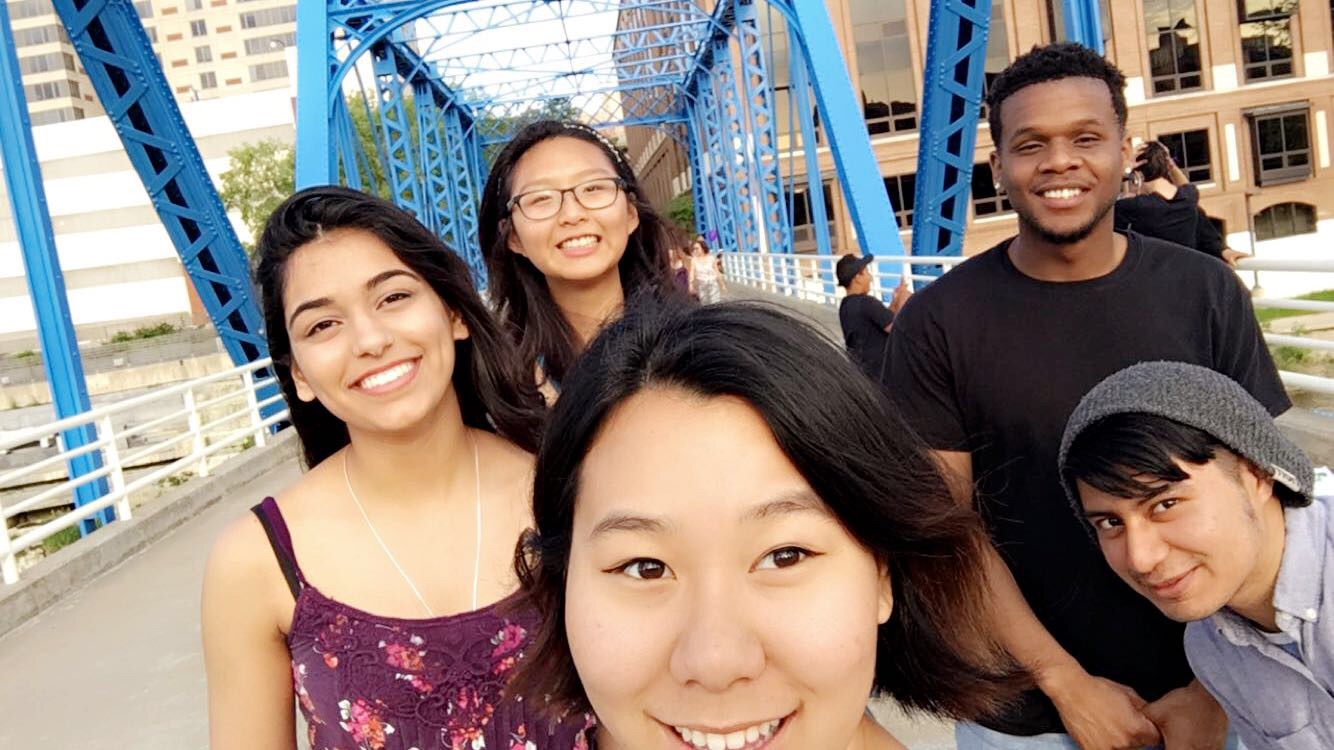 To sum it all up, these past two weeks have been wonderful. I have made lifelong friends, and work at a really tight company full of mentorship, tech and heavy hitting connections. What more can I ask for?
Junius Murphy, 2017 Hacker Fellows Intern, currently a rising Junior at the University of Michigan studying Computer Science and Engineering. He is working with InfoReady Corp. for Summer 2017.