Now that training is over, it came time to prep for the first day of work. I remember feeling both nervous and excited on Sunday night. Luckily, I was spending the night with another Hacker Fellows Intern, Sunny, who really helped with getting over the jitters. For someone who loves adventure and exploring new cities, Grand Rapids will be the perfect place to live for the next eight weeks.
But before I could settle in, I had housing to worry about. I was scrambling to find a place close to work that was relatively cheap. On the first day of work, Sunny and I arrived at Grand Rapids at 9am before work, only to realize that the apartment we had booked had been given to someone else.
Although we were stressed and nervous, we decided it was time to start our first day at work and worry about the housing situation later. Once we got to Start Garden, Austin, our boss, greeted us and helped us get situated in the work area.
Start Garden functions as a startup incubator that allows different startups in West Michigan to rent workspace and utilize different entrepreneurial resources available in the building.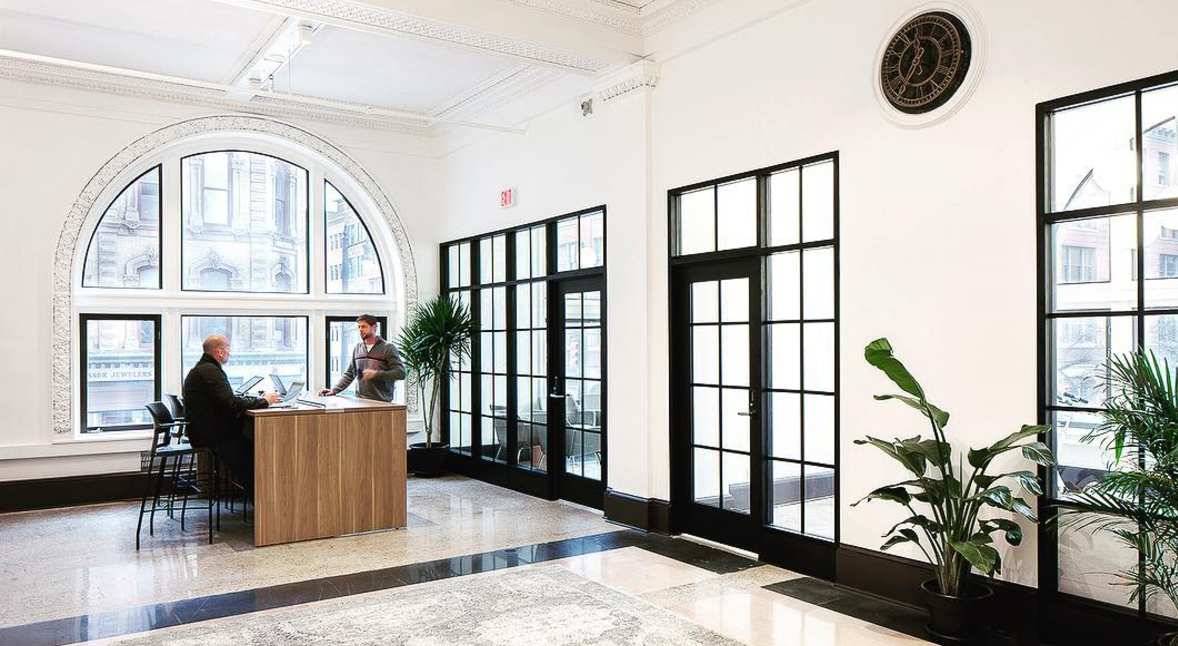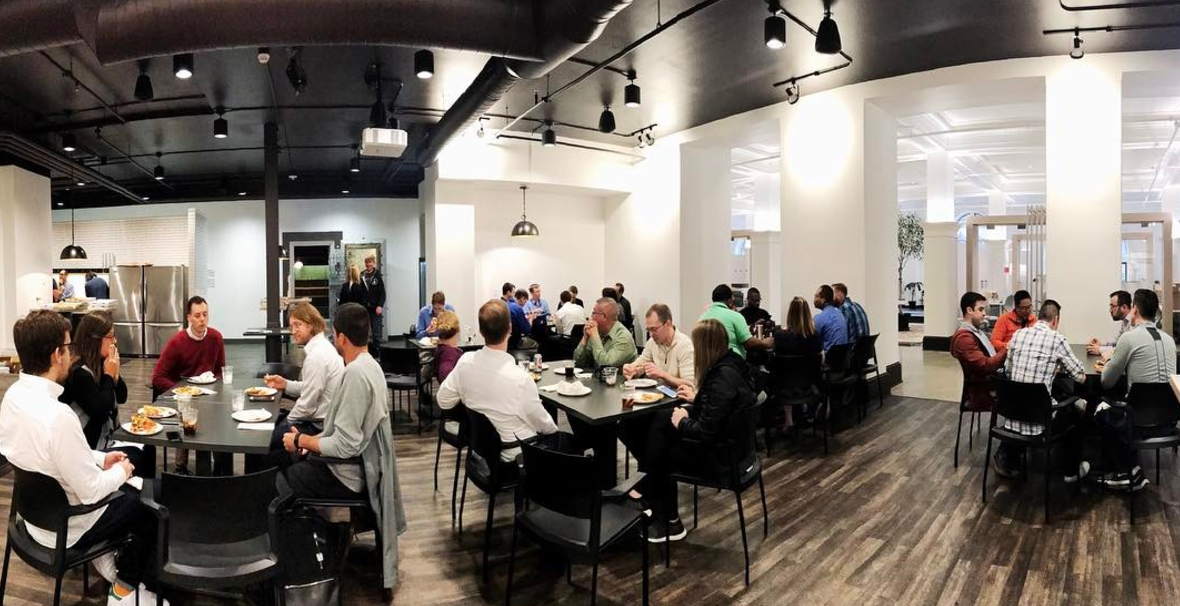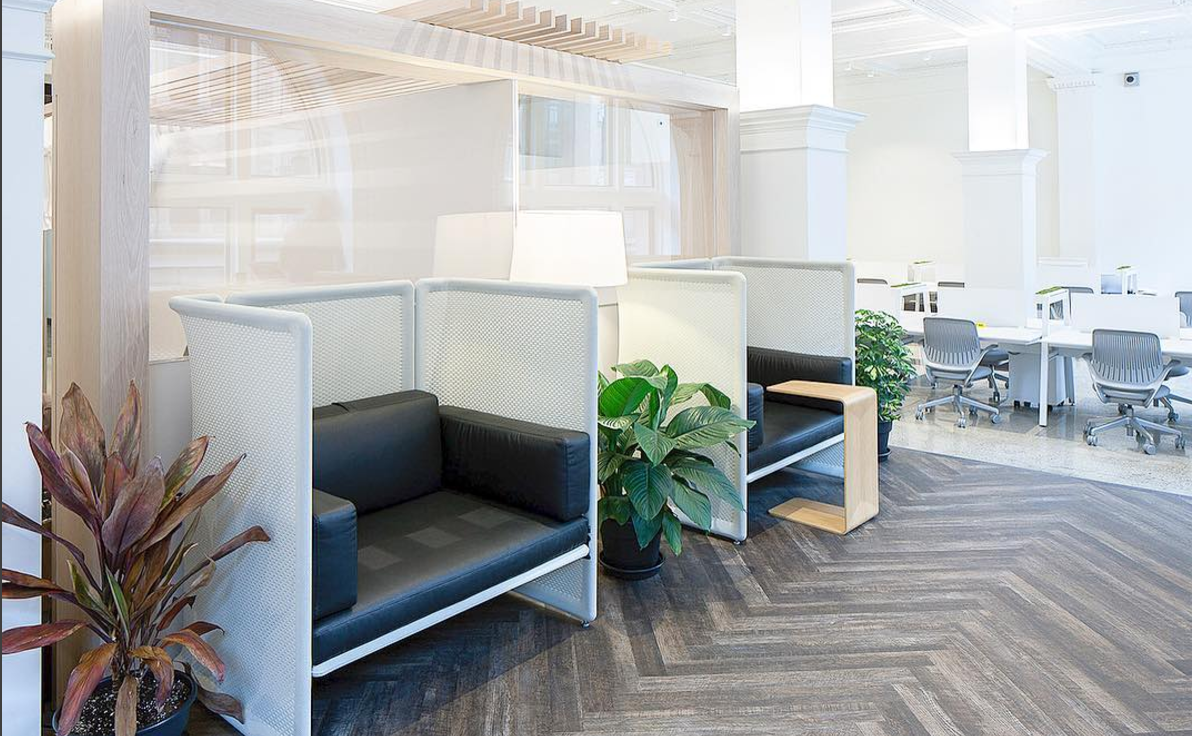 My initial thoughts about the place: I absolutely loved the layout of the workspace. The big windows allow for a good refreshing view and make the space look brighter and bigger. The large cafeteria serves as the go-to lunch spot and location for various networking events hosted by Start Garden. They even have boxed water, free coffee and tea, a secret stash of snacks in a vault (who doesn't love that?)!
After meeting the Start Garden team, Austin took us out for a tour of the city and lunch. I instantly felt in love with the city. There are so many coffee shops and food options. There's even a river running in between Grand Rapids that makes for a beautiful running spot. For someone from the East Coast who loves cities, Grand Rapids is the perfect place to spend time working and exploring during the summer.
During the tour, Austin took us to the Downtown Market, a building filled with various food shops like cupcakes, ice cream, Mexican food, and even Thai food. The food there was truly delicious and serves as the perfect one-stop shop to get quick bites and dessert.
After lunch, we were introduced to our different projects. Sunny and I are working with different startups that are part of Grand Rapids' Smart City initiative powered by The Things Network. We're working with IoT (Internet of Things) to implement the project missions. Since my background focuses primarily on the software development aspect of Computer Science, these projects have been interesting because I'll be exposed to hardware like Arduinos and sensors. I never realized how many different components are necessary to make a sensor work and how to retrieve valuable data from those sensors.
Now that the first week of work is over, I can confidently say that working at Start Garden is an incredible opportunity for me to learn about the Smart City initiative and IoT. Working with Austin, Sunny and the other members of the team has taught me more about the technical world than I ever knew before.
I'm now interested in participating in meetups with different technical groups in the area and learning different skills. I'm looking forward to expanding my knowledge of Arduinos, sensors, and databases during the rest of the summer.