My coding education before the boot camp consisted of classes at the University of Michigan. I'm in the summer before my senior year and I haven't had much of an education in Computer Science outside of that. I chose to do Hacker Fellows' Summer Internship because I thrive to learn and that's what I want to keep doing even after my time in school is up and I start my career.
Before starting the bootcamp I was a little nervous about how things would go down. I would be living with basically 10 strangers at Hostel Detroit for a week. It was not like anything I had done before. I showed up the first day and everyone clicked well, it was like a giant sleep-over with a bunch of other computer science nerds.
The Day In The Life Of A Hacker Fellow Intern…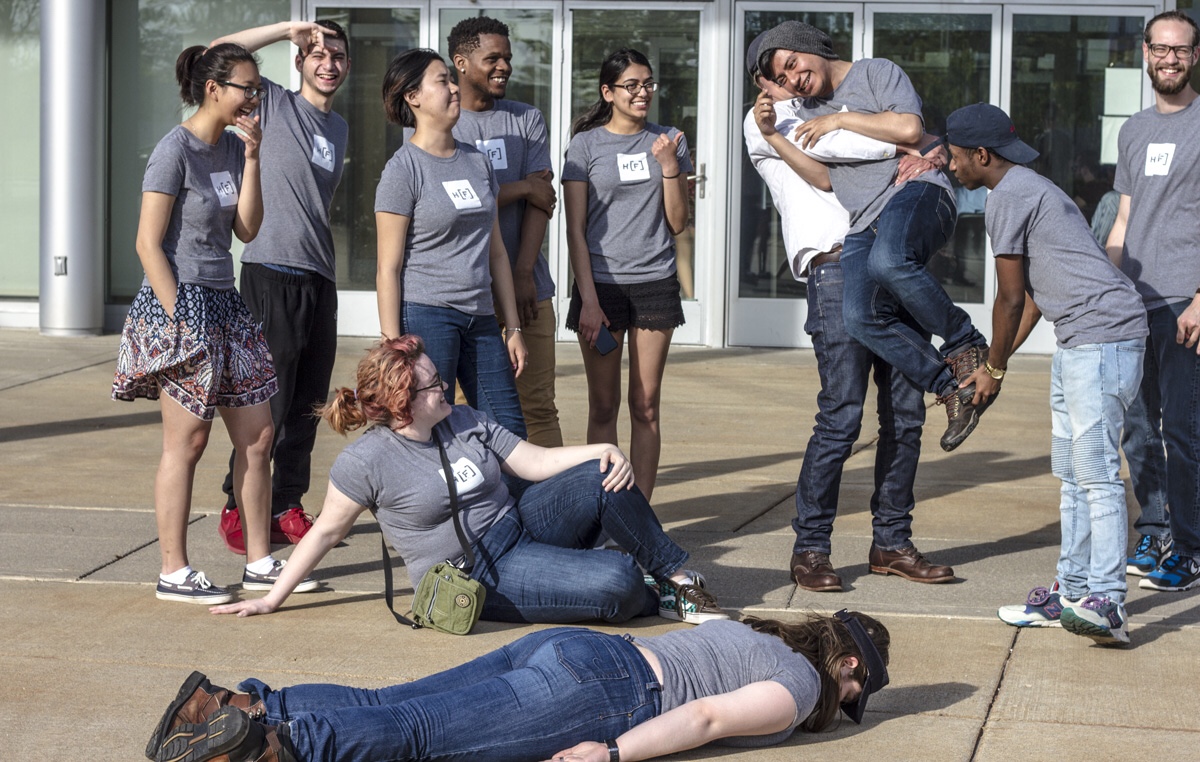 Wake Up. More realistically I woke up around 7am but that was unnecessary and I don't know why my body did that to me. Some people really liked to live life on the wild side and were still getting up around 8:30am. Thankfully we were staying in such a good location, nothing was more than a 10-minute drive (if that, usually closer to 4 or 5).
Once everyone was up and ready, we called a few Lyfts to get to the training bootcamp.
9:03am
Start the Day. Depending on the day we went to different locations. A few days in Southwest at the Ford Resource and Engagement Center, a few at DCTD in Midtown, the one day in downtown we went and got Urban Bean Coffee, that place was super cool. Even when not going to a 70's style coffee place in downtown Sam always hooked us up with some caffeine.
9:30am
Learning... We learned a lot this week. From the basics of Ruby to advice about coding/developing in the real world to deploying a full web app. In the morning, Jason (our instructor) would lecture us on some topic. It was great because he really gave us a lot of time to learn the material. We got little labs to do that broke everything into chunks, plus they'd be fun like, creating the most awful looking website.
On Wednesday morning we took a tour of Detroit led by Bedrock Detroit. On the tour, we caught an inside peek of QuickenLoans infrastructure. It was really cool for me because I got to see the environment that I would be working in for the summer. It was also cool for the other interns to see Downtown Detroit's rapid transformation. As a cohort we got to see what Detroit is becoming, beyond the rumors.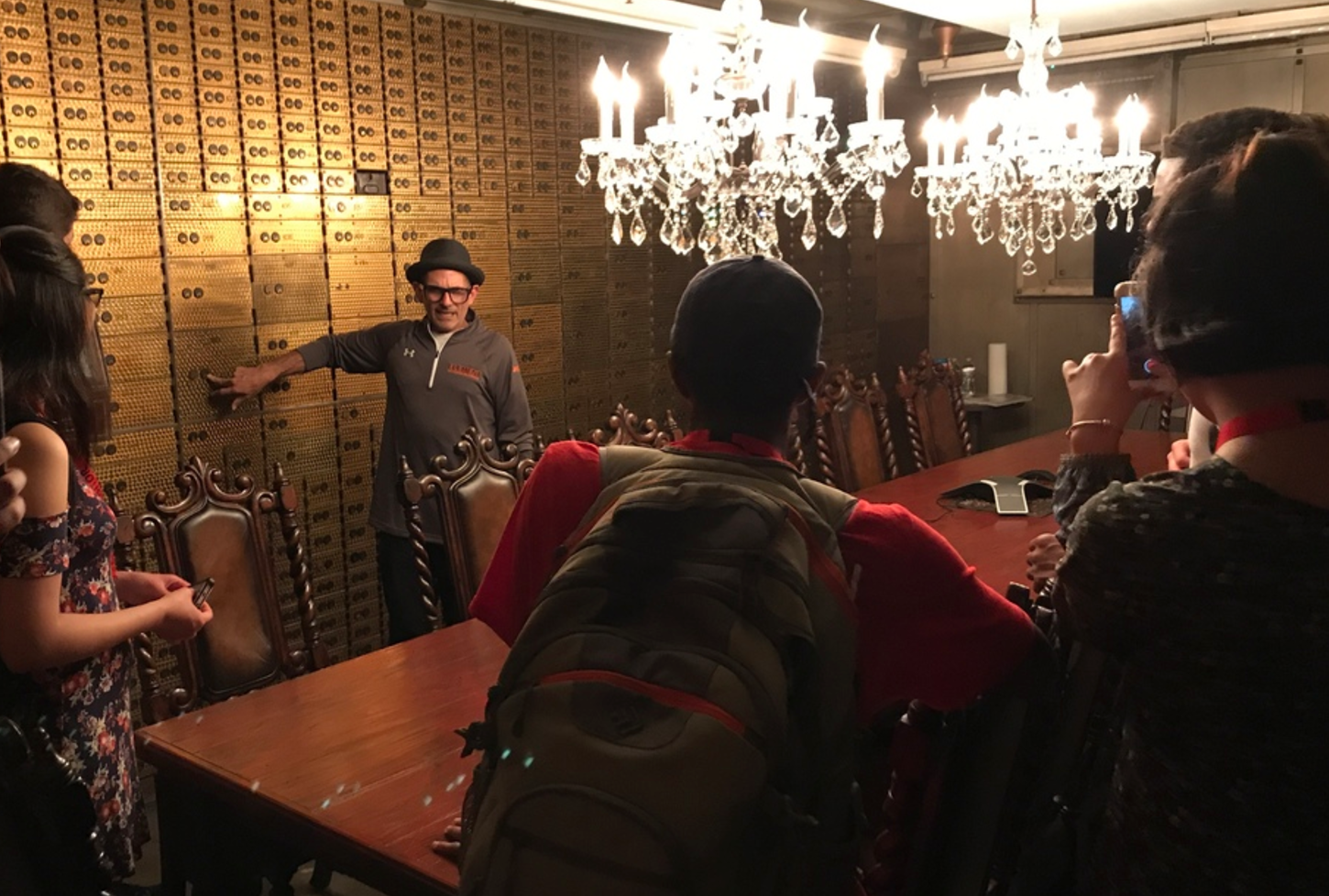 12:00pm
Lunch. This time of the day was easy, Hacker Fellows either took us to a local establishment near our training facility (relaxing) or brought in lunch so we could eat and crank out code. My favorite lunch was when we were in Mexicantown and had Los Galanes.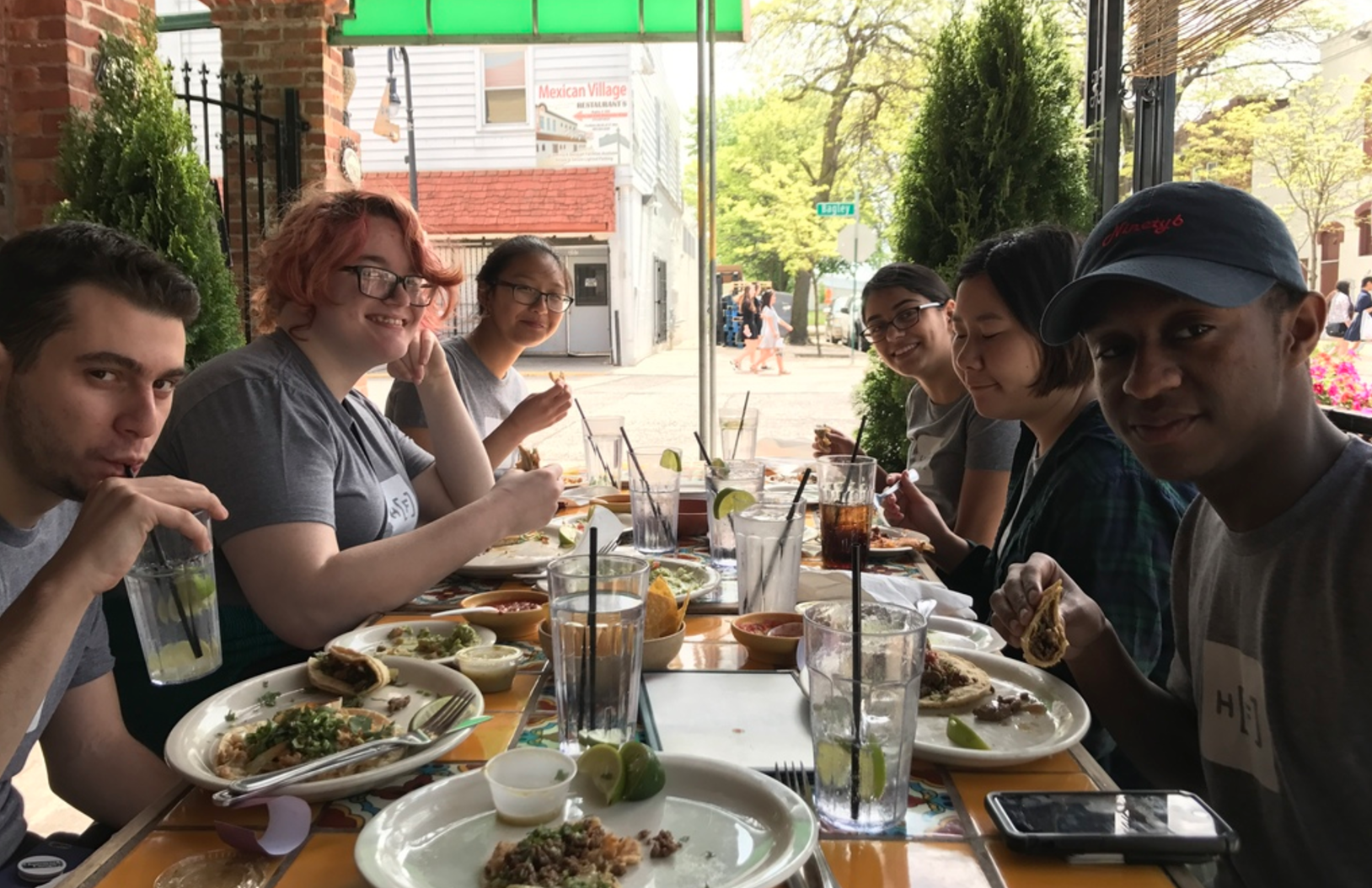 1:30pm
On Day #1, Lilian Crum, Director of Bachelor of Fine Arts in Graphic Design at LTU entered the bootcamp and spoke to us about website design and leading her own startup (Unsold Studio).
One of the activities we had to do was reach out to our company and ask them questions so we could fill out the BMC for our startup in particular. What this activity did was give us an idea of our startup's founding principles and business model. Patti tested us on our BMCs all through her session -- some of the interns literally wrote their company value proposition on their hand.
5:00pm
Nightly Activities. Somedays this meant chilling in the Hostel Detroit (we had an entire wing of the building by the way) watching Black Mirror, playing truth or dare type games, or even a Smash Tournament (with Sift). As for food, we got to wonder around Detroit and eat at some of the Midwest's highly acclaimed restaurants -- Slows BBQ, Bucharest Grill, Lafayette Coney Island + more. We had a lot of time to bond and get to know one another. I felt I left the program with 9 new peers I could talk to about computers and game. The entire week was a solid networking experience, both for my professional career and for lifelong friendships.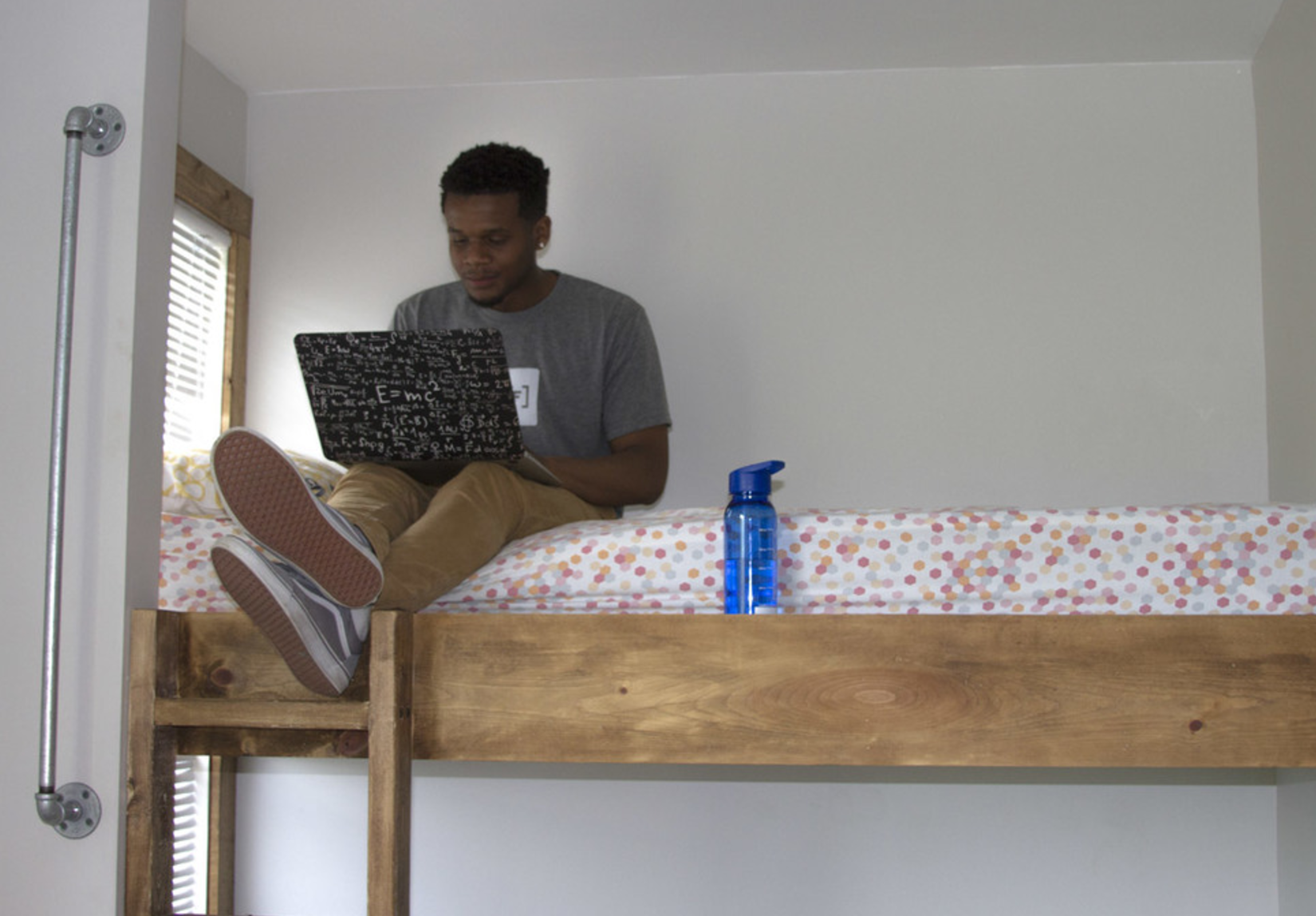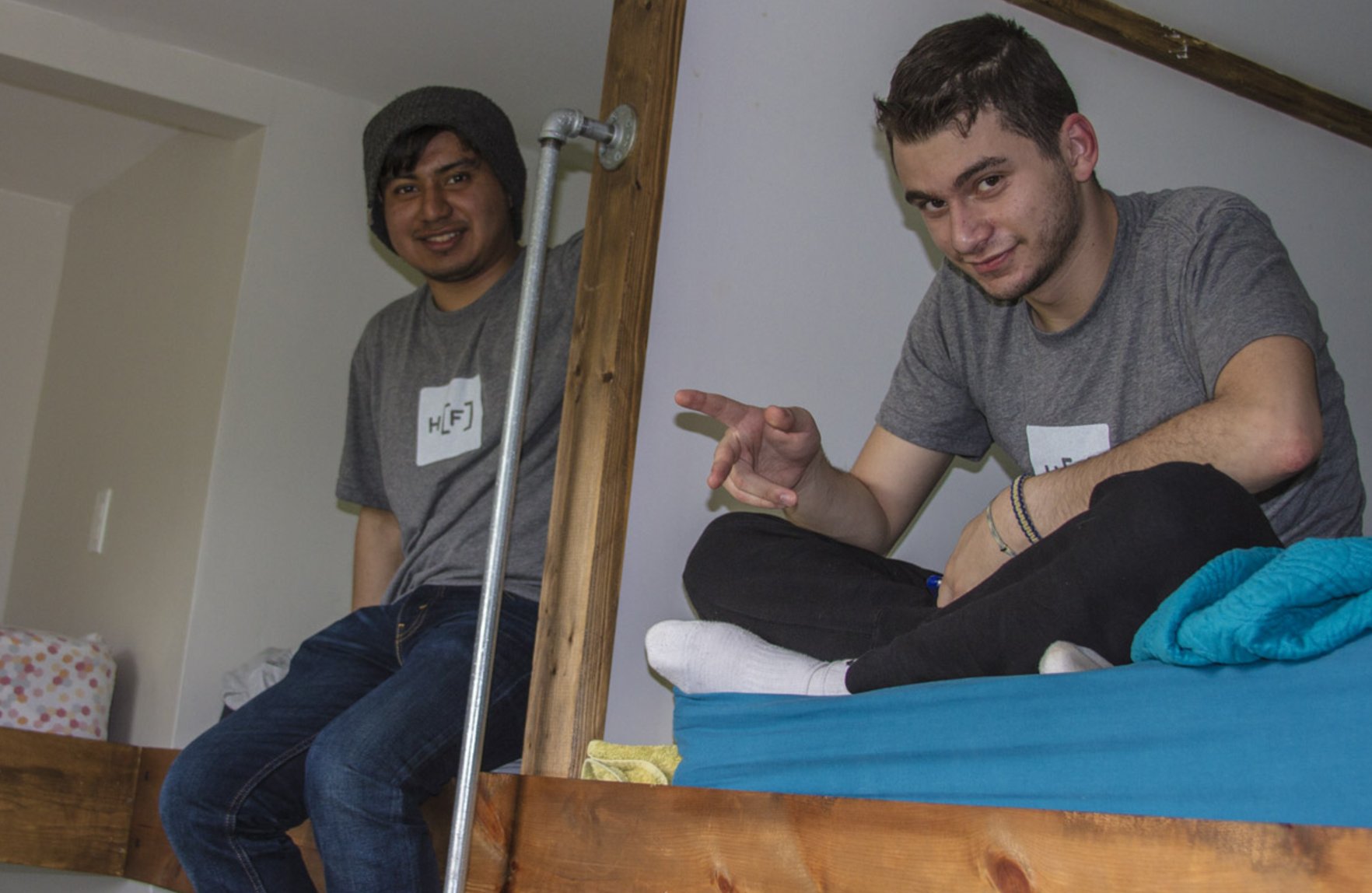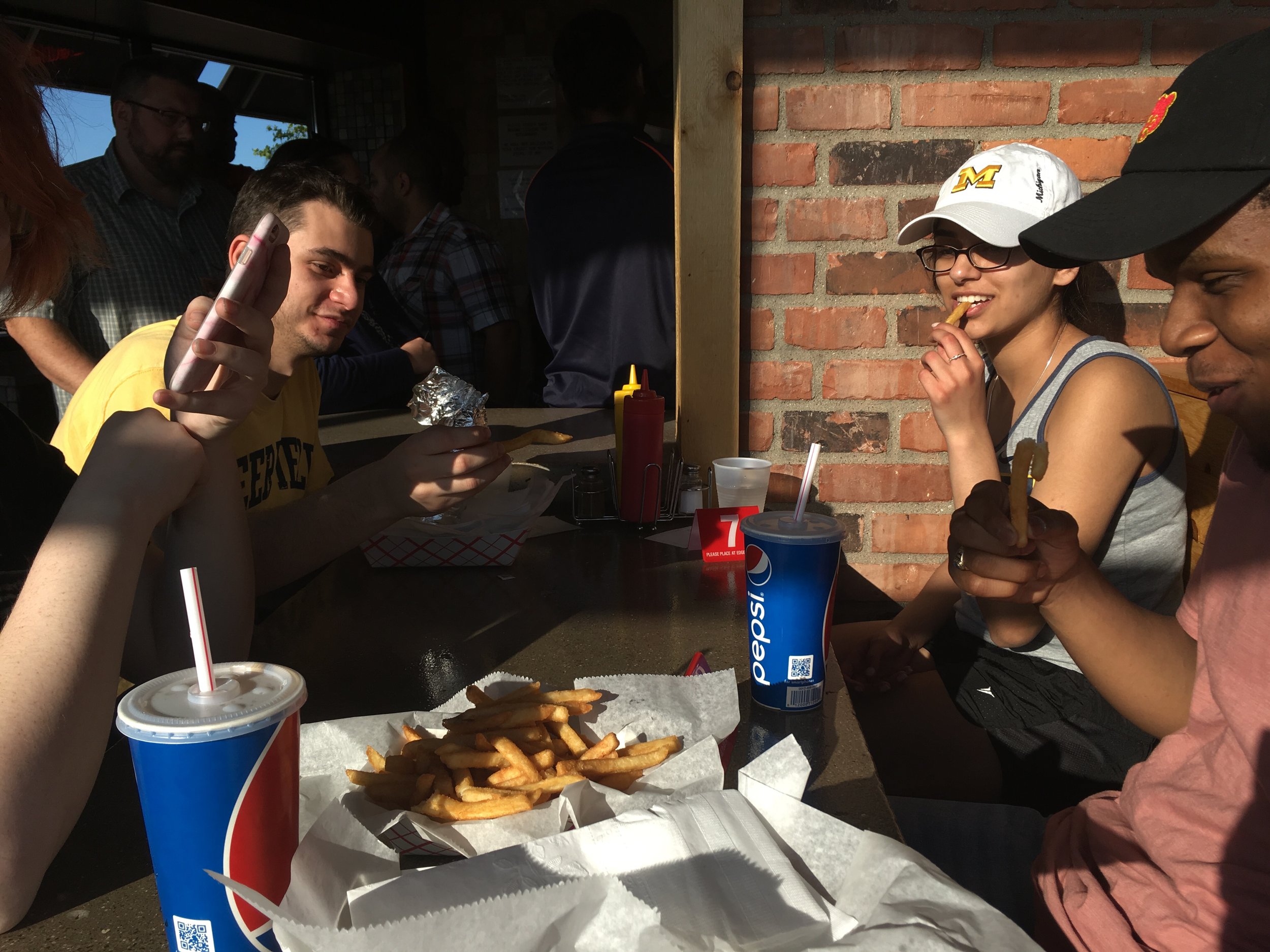 As for our Day #1 Coding Challenge -- It really didn't have anything to do with what we were learning in terms of the technology (that was Ruby on Rails with PostgreSQL). It was a chance for us to create something in like 12 or so hours, with the knowledge we already had. What was super fun about this, is we were given a lot of freedom with the project we were simply told to "create a search engine" that's about it. Then 18 hours later had to present it. I ended up doing a Boolean search over Wikipedia articles I had gotten off the web with a web crawler. I was able to do this because of the freedom that Jason and Sam gave the groups. During presentation, each pair stated facts about their partner so we learned their personality and technical strengths to further mix up the team dynamic for future pairings. Beautiful times, I was the last to bed at 2:30am!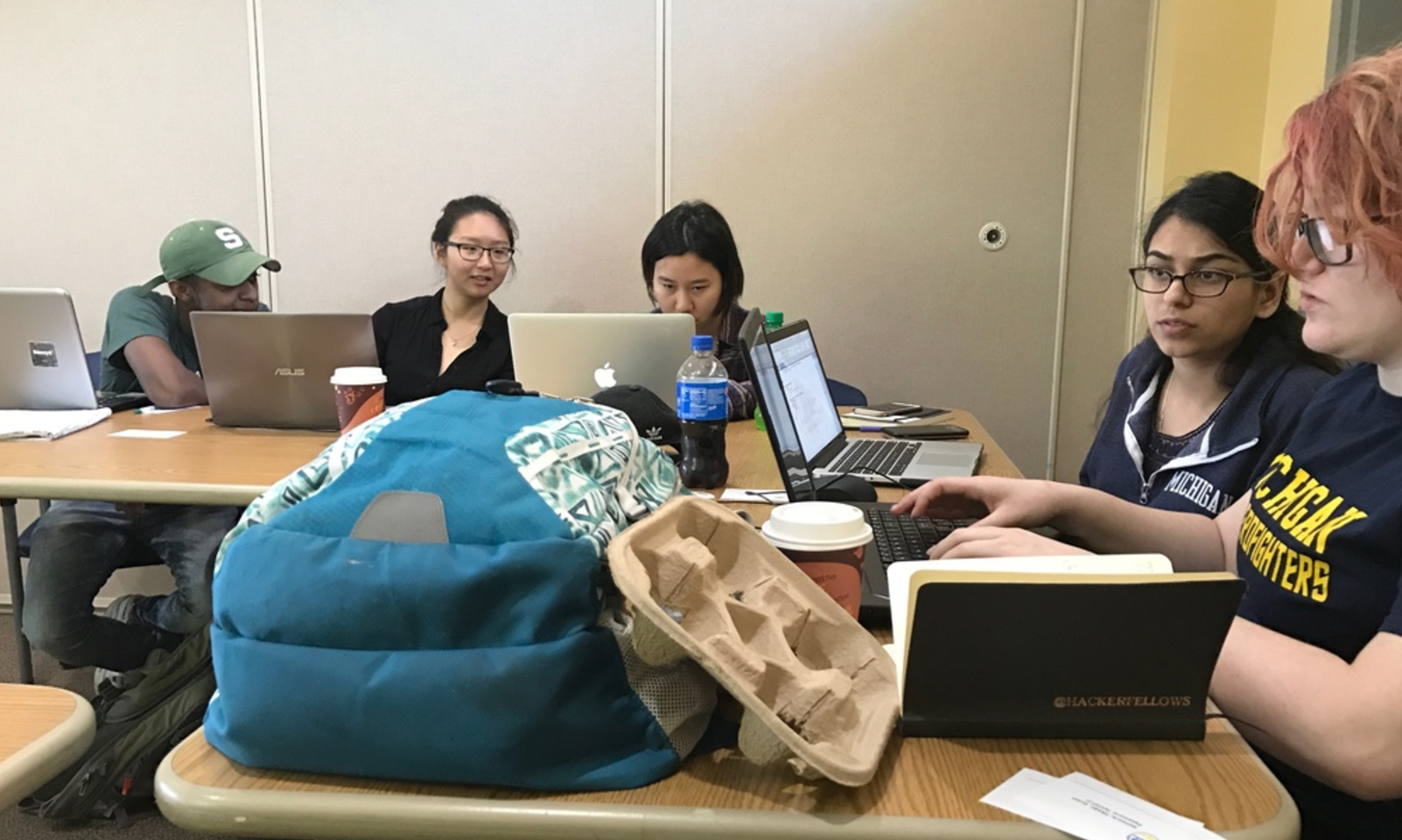 Final 48 Hours Capstone Project
Thursday and Friday of the bootcamp we spent time on a capstone project. It really allowed us to consolidate our knowledge from the week and create a full web app, Heroku, Github, and all. It was a website for a restaurant, we used a database to display the menu, instead of hardcoding. We even created a way for users to save their info so that it was there the next time they tried to order.
Joining this program was so worth it and on top of the week bootcamp experience, Hacker Fellows helped me land an internship with SIFT. It by no means made me an expert in web development, Ruby/Ruby on Rails, HTML/CSS, or Databases, but it gave me spark to learn more cuting-edge technologies and reinforce what I have been learning at UMich for the past three years.
I was able to learn, for free, without grades, for a solid week -- this experience made my broke college heart smile!